Amenities for Condominium
By: Shabbir Kazmi, AIA | ETC INC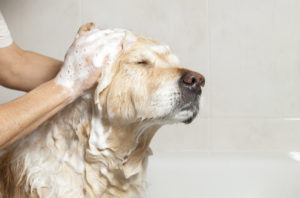 When buying a condominium or renting an apartment, amenity spaces have become an important aspect of resident's comfort and lifestyle. In newer developments, as the size of the apartment is shrinking, it is the amenity spaces that become the home and outlet for activities. Traditionally, a residential building has a club room, weight room and an outdoor pool, which still serves well for many communities. However, in today's market, buyers have many new interests and requirements. In general, the trend has been leaning towards spaces that suggest specific activity areas. Here is a list of growing trends in amenity spaces that has grabbed our attention.
A Play Room for kids is a place for kids to go, without going anywhere (outside the building). It provides a place for kids (as well as parents) to have fun, play and interact with their community. Rooms are specially designed to provide kid's furniture and colorful room finishes.
A Fitness Center that is more than just a weight room. It includes a cardio room, machine room, free weights area, yoga/ Pilates studio and a massage room. We have seen many of these rooms located on ground floor with large windows to allow plenty of sunlight and fresh air.
Entertainment and Sports Lounge for the sports enthusiasts. Watching a game with friends and having a pizza is a great American tradition. This room provides a comfortable family room environment to kick back and enjoy a game with friends and family.
Rooftop Sundeck-Pool and an Outdoor Kitchen have become essential for residents to escape their daily lives and enjoy the outdoors on their rooftop. Many buildings offer special catered events to celebrate 4th of July and have a great meal.
Dog Wash Room is a very practical amenity for pet lovers. Dog hair can easily clog your bath tub and taking your pet to grooming shop get tiresome during freezing months. Why not have a dog wash and grooming room that takes care of your pet inside your building.
A Vegetable Garden is an amazing addition to your backyard, so why not to your building. Growing vegetables provides a healthy choice for food and exercise for the residents. Although it requires maintenance plans and agreements between management and residents, it is worth the effort.