Lobby Design Essentials
by Shabbir Kazmi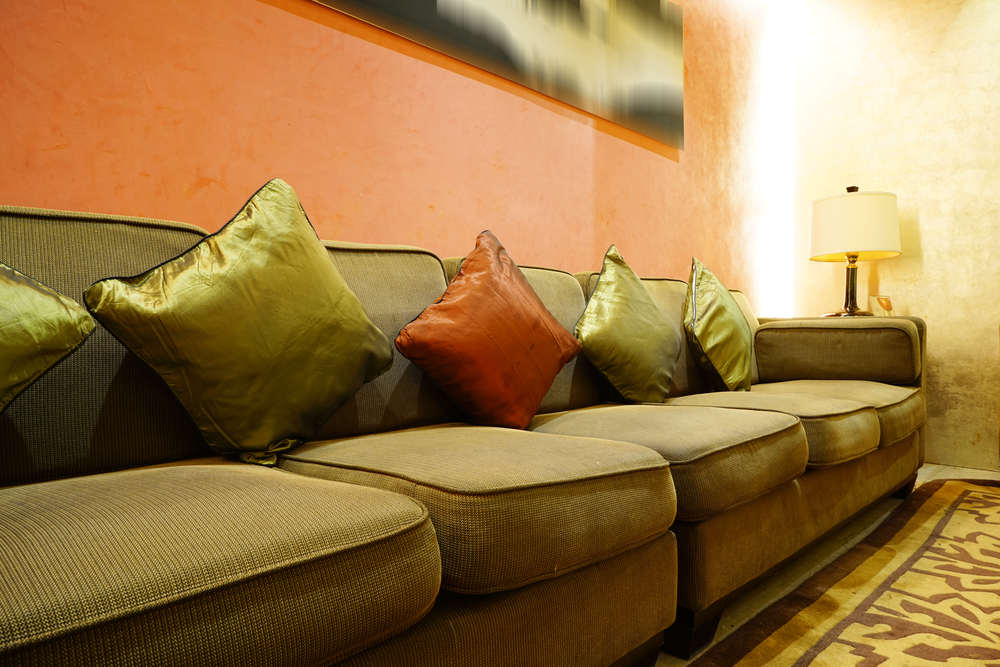 The lobby is the first impression of the building, it's perceived to reflect the personality of its owners and residents. Renovating a residential building lobby can entail a steep learning curve for first-timers or seasoned managers, depending upon the complexity of the project. We present the following checklist of items to consider before embarking on a lobby renovation project.
A. Building Codes.
Critical pre-design efforts would be to determine local code requirements and perform a full code analysis.
It's essential to define the nature of the renovation in order to identify applicable code requirements. Building codes generally differentiate between additions to existing structures and upgrades to existing spaces, which are defined as alterations.
Determine ADA accessibility for items such as doors and hardware, railings, ramps, and height of reception desk.
B. Aesthetics of Finishes, Lighting, and Sound.
The lobby is a first step into the building and a light color palette is generally preferable for walls. Dark colors tend to evoke more somber feelings.
Lobbies experience heavy foot traffic and the introduction of whatever the outdoors has to offer (mud, water, debris, etc.). Floor coverings should be slip-resistant, durable, and easy to maintain. Unyielding flooring materials (ceramic tile, stone, etc.) should incorporate proper control joints to help prevent cracking. Walk-off (entrance) mats should be used to help remove water and solid contaminants from shoes. If selected as an afterthought, an entrance mat can be an eyesore; therefore, they should be incorporated into the design and coordinated with lobby finishes and furnishings.
Double-height lobby spaces are attractive and spacious, but can exhibit undesirable sound characteristics. An excess of hard finishes can reflect too much sound and create reverberation. Area rugs and wall hangings will absorb sound and help reduce echoing.
Decorative wall and ceiling panels are easy ways to finish a lobby space, but they must be appropriately fire-rated and the substrate must be able to support them.
Lighting is essential to

lobby design

. Incorporating day lighting is a great way to freshen and improve the quality of lobby space; however, windows are thermally inefficient. Energy loss can be substantially reduced if windows incorporate thermal breaks (for metal windows), multi-pane glazing, inert-gas-charged interpane cavities, and low-emissivity (heat reflecting) coatings. Accent lighting on artwork and furnishings should be designed to enhance their visual appeal and optimal lighting can vary from piece to piece. What works well for an oil painting may not be desirable for a sculpture.  Lighting must be ample in areas of foot traffic, but muted lighting can be more desirable in seating areas, depending upon the intended use of the space.
Thermal comfort, fresh-air circulation, and humidity control are critical to any renovation project. Major changes to a space can alter thermal properties and air circulation. Heat transfer (load/loss) calculations should be performed to determine heating, ventilation, and air conditioning requirements and HVAC systems should be modified, augmented or replaced as needed.
Where present, security/reception desks are key elements of lobbies, which require careful planning and design. It should be welcoming and accessible, particularly with respect to ADA requirements. The countertop should be durable and easy to maintain and clean/disinfect.
Furniture and accent pieces should usually reflect the building at-large. Modern glass and chrome furnishings might be jarring in a Victorian-era structure. "Trendy" comes with some risk. What's in vogue now can be considered dated or tacky in just a few years.
Art is entirely subjective and selecting pieces for public display can be tricky. It should be "tasteful" and devoid of subject matter that can offend (nudity, violence, religious themes, etc.).
Amenities such as WIFI or charging stations can be nice additions, but your lobby could become a lounge if you make it too entertaining and comfortable.