3D Rendering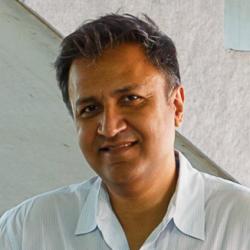 If you are planning major renovations on your property, you would probably like to see an image of the project before the work begins. With 3D rendering (or 3D modeling), a realistic image of the property can be developed so you know what the project will look like when completed.
With 3D modeling, a design professional can provide numerous rendering options to meet a client's particular tastes and needs. For example, a client may want to see what a project façade will look like with either brick, stone, or vinyl siding and how they match with an asphalt shingle or standing-seam metal roof covering. These renderings are also effective when presenting ideas of renovations to Community Associations and City Planning Officials, often resulting in faster and more efficient approvals.
3D rendering is a rapidly growing technology and simple renderings can be made with home computers. However, complex renderings with material textures, lighting, and realistic environments require extensive training and special computers with sophisticated graphic capabilities.
Below is a step-by-step example of an "Arts and Crafts" style house rendered in 3D Max and Photoshop.
Step 1. Using 3D Max, basic geometry is modeled, perspective view is set up, and test materials for roof and siding are mapped on the model.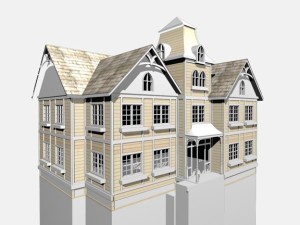 Step 2. Using 3D Max, natural lighting and shadows are tested on the mapped materials, with a blue sky background.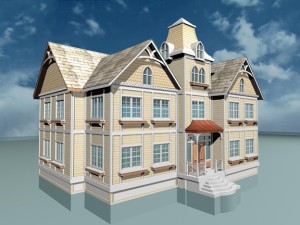 Step 3. Using Photoshop, color balance and image contrast is adjusted. Sketched landscaping features are added.