Adding A Rooftop Deck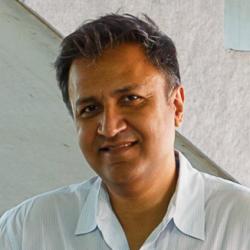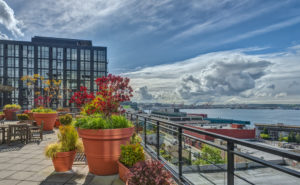 With Summer just around the corner, you may want to consider converting that unused roof area into a gathering spot with a beautiful view.  Rooftop decks can be quite appealing, but before sending out the party invitations, make sure to consider these few helpful tips
Hire a professional to specify maximum allowable occupants. Decks are designed for specific live loads (such as people, type of activity, snow, furniture) and specific dead loads (such as decking, pergola, railing). Therefore, design your deck for a specific number of people and specific activity.
Ask your

design professional

about cross-bracing (lateral support), a very important building code requirement that affects the overall look of the deck.
Study and understand exit requirements for your rooftop deck as specified in the building codes. Requirements for a multifamily residential building are more stringent and costlier than a single family home.
Specify proper slope for water drainage.  Our recommendation is ¼" per foot, although every situation should be carefully considered. Waterproofing of your deck and roof are very important factors of your project, if not properly built or maintained, it can cause problems and expenses for the residential unit below.
Choose materials and construction details to last a long time. All framing should be pressure treated lumber and elevated above roofing material. Decking and railing material can be pressure treated or composite. Composite material is a mixture of sawdust, wood chips and vinyl. To keep it environmentally friendly, make sure the vinyl component is made from recycled plastic materials. Composite material is very low maintenance and there is no need for painting or staining.
Pay special attention to lighting and controls, especially in areas such as stairs, change of levels and door entry/exit.