Canine Invitational Cup Winners!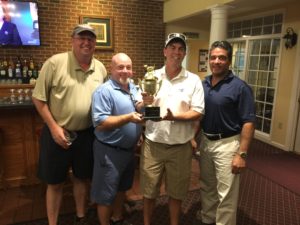 Thank you to our industry friends, Ev-Air Tight, Culbertson, Function Enterprises, CP&R,CWS, East Coast Building Services and Manganaro for participating in ETC's mini-golf tournament. Your contributions helped raise funds for the Washington Chapter Canine Companions for Independence. The winner of the first-ever Canine Invitational Cup goes to….Ev-Air Tight!
Congratulations on winning the beautiful plastic trophy, as well as bragging rights of course!