Damn Ice!…oh, I mean Ice Dams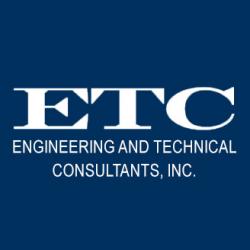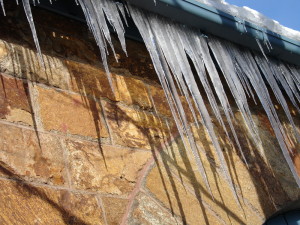 As I write this blog this morning, I am looking out at the parking lot and roofs with snow and ice accumulation. This yet again reminds me of last winter and the HUGE amounts of snow our area experienced and I am thankful that we have not seen those snow totals so far this year.
It also reminds me of the ice damming issues that many buildings experience during heavy snows. Ice damming occurs along edges of sloped roofs and is normally related to the repeated warming of the rooftop snow and the refreezing of the ice along the unheated eave area of the roof edge. This ice formulation can result in water penetration below these areas. Listed below are some things to do to help reduce ice damming.
Keep gutters and downspouts clear and operational.
Ensure that the insulation along the attic floor is uniform and evenly distributed. If insufficient, add additional insulation.
Make sure that attic vents (in the soffits, along ridges and in gable walls) are clear and free of obstruction.
Make sure that dryer and exhaust vents are extended to the exterior and not into the attic.
Incorporate eave flashings during roof replacement projects.
We certainly cannot control Mother Nature and her tendencies, but with some upfront checking and relatively minimal work, we can help control the affects of her rath.