Designing for Hurricane Wind Forces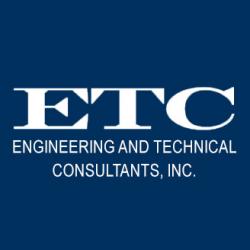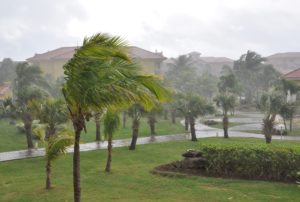 Amid the 2017 hurricane season, we marvel at the images of the damage these forces of nature can inflict on our buildings and infrastructure. Wind speeds not only define the intensity of a tropical storm but also are one of the primary causes of damage to people and property. Taking a closer look at some of Maryland/Virginia/DC's windiest hurricanes reveals just how significant Hurricanes Irma and Harvey were.
1954, Hurricane Hazel showed maximum sustained winds in Washington, DC, of 78 mph and maximum gusts of up to 90 mph.
 1960, Hurricane Donna blew sustained winds in Maryland of 83 mph.
2003, Hurricane Isabel held maximum sustained winds of 58 mph and gusts of 78 mph in Maryland.
In September 2017, Irma touched down in Florida with sustained winds up to 115 mph and wind gusts up to 140 mph. Hurricane Harvey, in Texas, had similar wind speeds.  These numbers are significantly higher than any tropical storm Maryland has experienced.  By comparison, an even larger storm, Hurricane Andrew, overtook Florida in 1992 with peak winds at 164 mph and sustained winds at 142 mph.
The forces that hurricanes winds can apply to the structures around us is considered by structural engineers as we design buildings, renovations, and repairs. The infrequency of strong storms does not imply any insignificance to the designer, but rather the extreme forces that must be resisted. Building Code required design wind loads vary across regions of the United States based on the probable storm strength.  In the D/M/V, we currently design to a wind speed of 115 mph and in Ocean City, Maryland the requirement is 130 mph for typical buildings. By comparison, Miami is in a 175 mph region and the Texas gulf coast is in a 150 mph zone.
More information on the history of damaging hurricanes, as well as the sources of the statistics in this entry, can be found in the following links.
http://www.nhc.noaa.gov/outreach/history/
http://www.weatherbook.com/Isabel_report.htm
https://weather.com/storms/hurricane/news/hurricane-irma-harvey-landfall-category-4-united-states-history