ETC Update Regarding COVID-19
As the novel coronavirus (COVID-19) continues to have a global impact on our daily lives, ETC is closely monitoring this constantly developing situation. For many of our clients, the
engineering services
we provide are essential to making sure their facilities are safe for others. We will continue to implement whatever is needed so projects and construction may continue during this trying time.
The safety and well-being of our team and clients are foremost in our minds, therefore we have implemented the following considerations: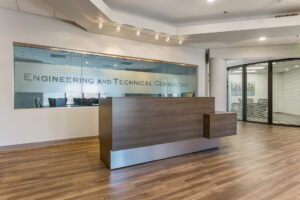 Our employees are working from home whenever possible
Our staff has suspended all upcoming travel plans that are not absolutely necessary
Where possible, we are scheduling all meetings (progress, pre-bid, pre-construction, etc.) as teleconference meetings
All employees are practicing appropriate safeguards (social distancing, frequent hand washing, etc.)
We continue to maintain a clean workspace for our team.
We're committed to being a valued partner, offering the support you need during this crisis and once it is over. Thank you for your continued trust.
On behalf of the ETC team, stay safe and healthy.