Getting To Know The ETC Team #18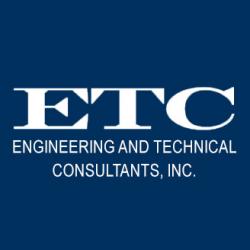 Alex Goldberg | Project Inspector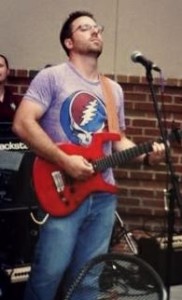 10 Things You Didn't Know About Me….
1. I worked as a residential carpenter, building additions, basements, bathrooms, and kitchens from start to finish for 11 years before joining the ETC team.
2. Music is a big part of my life.  I'm currently the rhythm guitarist and backup singer in a bar band that gigs several times a month.
3. I went skydiving this spring for the first time, and it may be one of the most amazing things I have ever done.
4. I recently started riding motorcycles,  thanks to a long line of riders in my family.
5.  I considered going to college to be a chef, then realized the long hours and hot kitchens weren't for me.  I now cook for enjoyment.
6. People may think that internet dating is a little strange, but that is how I met my wife. We've been married almost four years, and together almost eight.
7. When I was younger, I had several piercings that I wore on a regular basis. I had two earrings in each ear and a labret which was a stud between my lower lip and my chin.
8. One of my long term goals in life is to be a contestant on Jeopardy. Don't know if I will ever make it, but I will keep taking the online test and hoping.
9. In high school, I was on the track and field team for three years, pole vaulting for two and throwing javelin for one. Turns out I was too short to be competitive in hurdles.
10. I currently have two cats, Keenan and Kira, and also hope to get a dog. I've had pets (cats, dogs, birds, hamsters, gerbils) my entire life and can't imagine how quiet it would be without them.