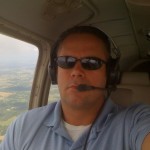 ETC is pleased to announce the addition of Christopher Ballard, AIA to the position of Registered Architect.  Chris is the latest to join ETC's senior consulting team, where he will act as our lead design architect. 
Before joining ETC, Chris was with A. Kent  Ballard & Associates where he acted as a Project Architect designing for commercial, residential and government facilities.  He is a graduate of Texas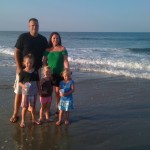 A&M University and is currently registered in the State of Maryland, as well as Texas.
We look foward to combining Chris's vast knowledge of design and planning with our expertise in civil and structural engineering.  This winning combination can only mean "success" for our clients when tackling those large (or small) restoration projects.
Please help us welcome Chris to our company.  We're confident he'll fit  right in with our great clients.  Send him a request: cballard@etc-web.com   He'll be happy to help you out!
 One guess (based on the photos) where Chris enjoys spending his free time!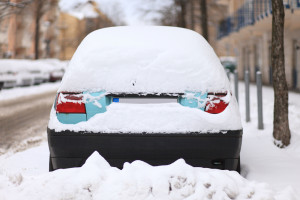 It might not seem like it when temperatures remain warm, but you should already have your snow removal plan in effect for the upcoming winter. If not, you should arrange with a service provider to be on standby for your community when needs arise. Many landscaping companies, paving contractors and others whose primary work is weighted toward warmer weather, offer snow removal as a sideline.
A meeting with the contractor in advance is strongly recommended to develop a general strategy. It's  especially important to identify critical elements that should never be covered by removal operations (such as fire hydrants, mailboxes, etc.).  Items that can be damaged by plows (such as speed bumps) should also be marked on a map or otherwise located. If possible, specific areas should be designated where snow can be pushed and/or stockpiled.
If the contractor will be using chemical deicers, they should be identified ahead of time. Effectiveness varies widely among available materials, as does the potential for damage to concrete, landscaping and other site items. There's no perfect product for every application, but those with the highest levels of ice suppression (such as calcium chloride) provide the best results for a given quantity and are well suited for sidewalks. Sodium chloride (salt) is commonly used for pavement, but it is harmful to concrete. Nitrates and other fertilizer type deicers are also harmful to concrete elements and of limited effectiveness.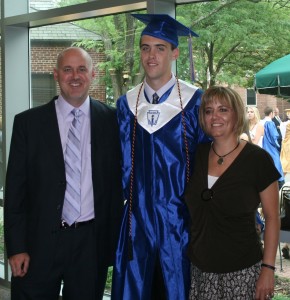 It's hard to believe the little boy that use to run around our office is off to college!  Kirk Parsons, our Vice President and his wife Paula, sent their son off to the University of Maryland.  We can only hope Trey decides to major in engineering.  We would love to have a "Little Kirk" (based on the picture…I think we'll select a different nick name) to add to our team!  Trey – we wish you lots of fun and success in the years to come.  Hope to see you working at your dad's desk again soon!
PS.  What a great lookin' family